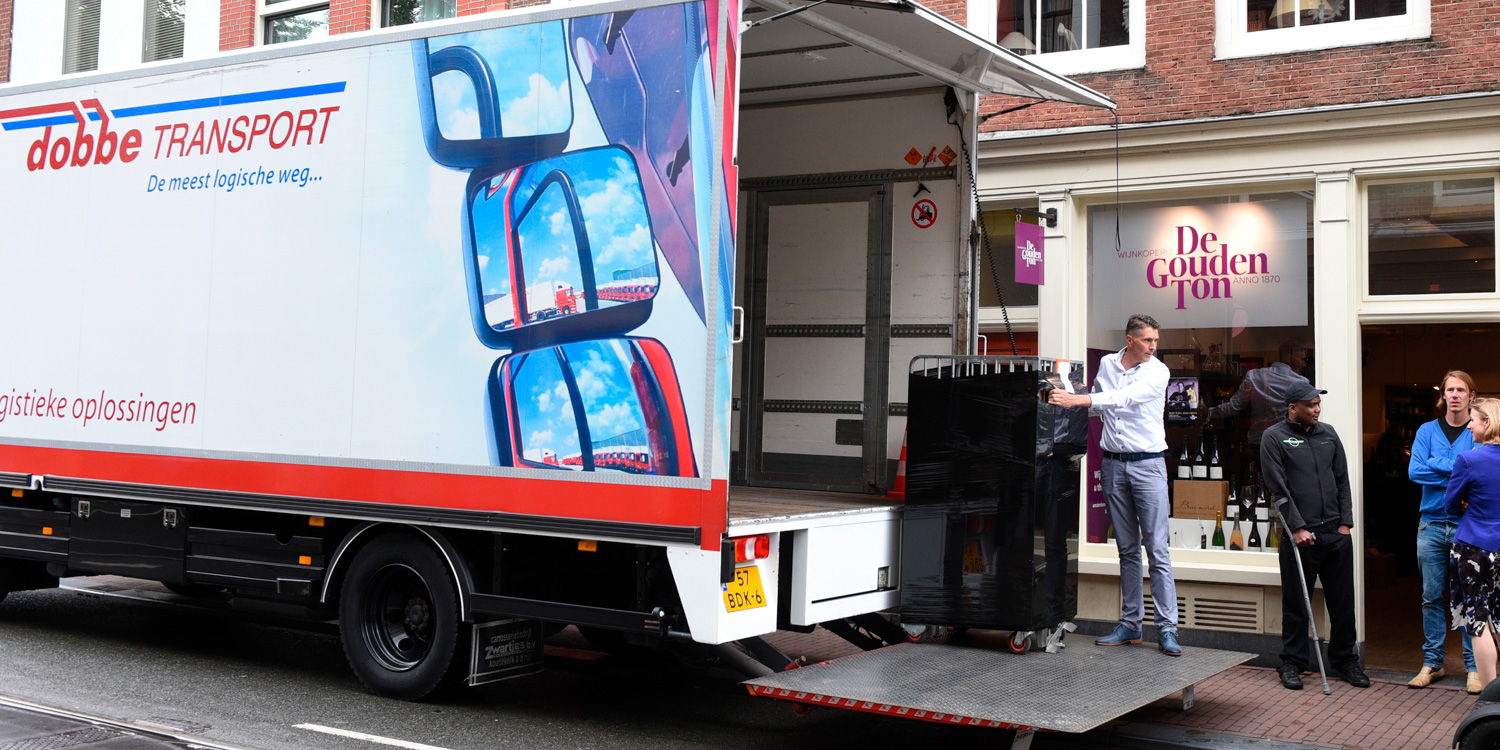 IN CLOSE COOPERATION WITH BICYCLE COURIERS AMSTERDAM

A smart, fast and sustainable solution
Your goods delivered to city centers? In time and at the right address? This is possible with our city distribution services. We deliver all kind of products (including hanging and packed garments) to shops and restaurants, but also to groupage locations.
City Distribution 2.0
We perform city distribution in close cooperation with Bicycle Couriers Amsterdam (Fietskoeriers Amsterdam). We guarantee sustainable road transport by trucks with clean Euro-6 engines. Bicycle Courier Amsterdam is committed to a super-fast and clean last mile with trained and reliable bicycle couriers. In this way we can offer our customers the most efficient and environmentally friendly solution possible.
Interested in our fast and environmentally friendly solution?
EFFICIENT AND FAST THROUGH COLLABORATION
Transport within the Randstad and Benelux
We are member of a smart network with professional carriers, which creates a fine meshed and efficient distribution network. By exchanging shipments with each other at a central situated location, your goods travel the shortest and most sustainable way to their final destination.
Randstad
We guarantee to delivery of your goods in the Randstad within 24 hours. Fast as lightning and environmentally friendly, by trucks with clean Euro-6 engines. We also work closely with carriers from other regions.
Benelux
Dobbe Transport offers a delivery guarantee of 24 to 72 hours within the Benelux. Thanks to the membership of Netwerk Benelux (NBX). Network Benelux consists of 13 collaborating logistics service providers located in various regions in The Netherlands and Belgium. Via one central transfer point (HUB) and direct lines, shipments are exchanged on a daily basis and distributed in their own service area. Within this collaboration, Dobbe Transport is responsible for the delivery of goods within the Randstad.

Our Benelux planning can be reached via  planning@dobbetransport.nl or by phone via:
+31 (0) 71 - 820 05 20                   Planning Benelux pick up today
+31 (0) 71 - 820 05 30                   Planning Benelux unloading tomorrow
+31 (0) 71 - 820 05 40                  Order Administration
Interested in our smart network distribution solutions?
CONTACT US FOR RATES AND POSSIBILITIES

A good conversation about your logistics challenges and our solutions? You are very welcome!
We can visit you or welcome you with open arms and delicious coffee in Roelofarendsveen.